Behold, Your King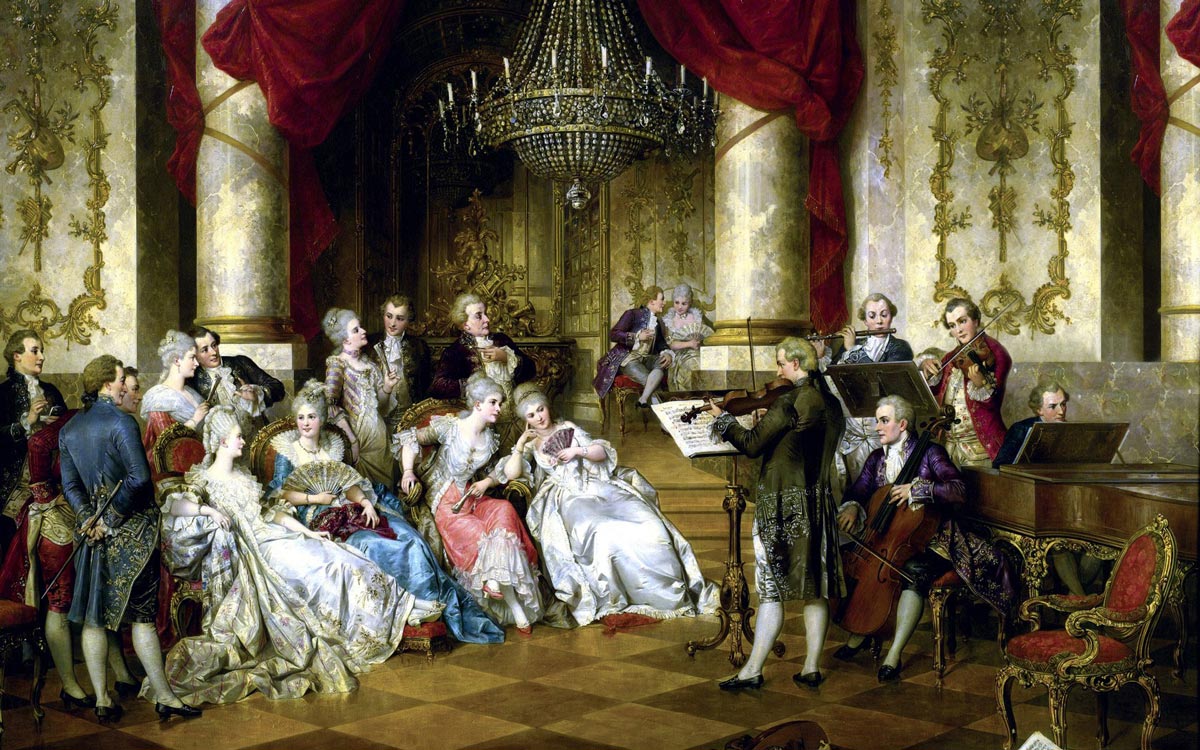 For 2,000 years the historic Christian church has remembered the coming of our Lord Jesus Christ in human flesh. This event celebrated around the world declares the advance of Christ's Kingdom; of the increase of His government there shall be no end! No expression of man has described this work of our Messiah so well as Handel's oratorio. His is a singular work that vividly sets to song the prophecies and fulfillment of the advent, ministry, death, resurrection, ascension, kingdom advance, final victory, and accomplished salvation of our Lord. I've used his masterpiece as a springboard for an outline of Scriptural texts that proclaim the promise and fulfillment of the gospel of the kingdom.
His Promise
Decreed from the foundations of the world and foretold immediately after the Fall, God promised salvation through the seed of the woman in the person of Jesus Christ. The following verses reveal the promise of our Messiah, Emmanuel, God with us.
Comfort, comfort my people, says your God. Speak tenderly to Jerusalem, and cry to her that her warfare is ended, that her iniquity is pardoned, that she has received from the LORD's hand double for all her sins.

A voice cries: "In the wilderness prepare the way of the LORD; make straight in the desert a highway for our God. Every valley shall be lifted up, and every mountain and hill be made low; the uneven ground shall become level, and the rough places a plain. And the glory of the LORD shall be revealed, and all flesh shall see it together, for the mouth of the LORD has spoken."

(Isaiah 40:1–5)
For thus says the LORD of hosts: Yet once more, in a little while, I will shake the heavens and the earth and the sea and the dry land. And I will shake all nations, so that the treasures of all nations shall come in, and I will fill this house with glory, says the LORD of hosts.

(Haggai 2:6–7)
"Behold, I send my messenger, and he will prepare the way before me. And the Lord whom you seek will suddenly come to his temple; and the messenger of the covenant in whom you delight, behold, he is coming, says the LORD of hosts. But who can endure the day of his coming, and who can stand when he appears? For he is like a refiner's fire and like fullers' soap. He will sit as a refiner and purifier of silver, and he will purify the sons of Levi and refine them like gold and silver, and they will bring offerings in righteousness to the LORD.

(Malachi 3:1–3)
Therefore the Lord himself will give you a sign. Behold, the virgin shall conceive and bear a son, and shall call his name Immanuel.

(Isaiah 7:14, Matthew 1:23)
Go on up to a high mountain, O Zion, herald of good news; lift up your voice with strength, O Jerusalem, herald of good news; lift it up, fear not; say to the cities of Judah, "Behold your God!"

(Isaiah 40:9)
Arise, shine, for your light has come, and the glory of the LORD has risen upon you. For behold, darkness shall cover the earth, and thick darkness the peoples; but the LORD will arise upon you, and his glory will be seen upon you. And nations shall come to your light, and kings to the brightness of your rising.

(Isaiah 60:1–3)
The people who walked in darkness have seen a great light; those who dwelt in a land of deep darkness, on them has light shone.… For to us a child is born, to us a son is given; and the government shall be upon his shoulder, and his name shall be called Wonderful Counselor, Mighty God, Everlasting Father, Prince of Peace.

(Isaiah 9:2,6)
His Advent
The following passages proclaim the miraculous virgin birth of our Lord foretold by the prophets, the wondrous arrival of heavenly hosts praising the birth of God in human flesh, and recognition that His work and ministry has begun, His kingdom will advance, and victory over His enemies is sure.
And in the same region there were shepherds out in the field, keeping watch over their flock by night. And an angel of the Lord appeared to them, and the glory of the Lord shone around them, and they were filled with great fear. And the angel said to them, "Fear not, for behold, I bring you good news of great joy that will be for all the people. For unto you is born this day in the city of David a Savior, who is Christ the Lord. And this will be a sign for you: you will find a baby wrapped in swaddling cloths and lying in a manger." And suddenly there was with the angel a multitude of the heavenly host praising God and saying,

"Glory to God in the highest, and on earth peace among those with whom he is pleased!"

(Luke 2:8–14)
Rejoice greatly, O daughter of Zion! Shout aloud, O daughter of Jerusalem! Behold, your king is coming to you; righteous and having salvation is he, humble and mounted on a donkey, on a colt, the foal of a donkey. I will cut off the chariot from Ephraim and the war horse from Jerusalem; and the battle bow shall be cut off, and he shall speak peace to the nations; his rule shall be from sea to sea, and from the River to the ends of the earth.

(Zechariah 9:9,10)
His Ministry
The work of Christ and His ministry is an essential component to our salvation. The death of Christ satisfied the wrath of God and justified us. Without the ministry of Jesus in His life we would have no hope for sanctification. But because He lived an absolutely sinless life we can rest in His arms and trust in His accomplished works.
Then the eyes of the blind shall be opened, and the ears of the deaf unstopped; then shall the lame man leap like a deer, and the tongue of the mute sing for joy. For waters break forth in the wilderness, and streams in the desert;

(Isaiah 35:5,6)
He will tend his flock like a shepherd; he will gather the lambs in his arms; he will carry them in his bosom, and gently lead those that are with young.

(Isaiah 40:11)
Come to me, all who labor and are heavy laden, and I will give you rest. Take my yoke upon you, and learn from me, for I am gentle and lowly in heart, and you will find rest for your souls. For my yoke is easy, and my burden is light."

(Matthew 11:28–30)
The next day he saw Jesus coming toward him, and said, "Behold, the Lamb of God, who takes away the sin of the world!

(John 1:29)
His Death
Persecuted, tormented, and ridiculed. Betrayed and tortured. This is how the world treated our Lord. He came to earth in humility, preaching repentance and peace with God. But men rejected and despised him. They crucified him in a terrible act of sin — which God decreed from the foundations of the world. On Jesus Christ the wrath of God was poured so that sinful man could be justified in His sight. Our iniquity was pardoned and by His grace we are granted eternal life. This incredible act of mercy is beautifully portrayed in the music of the last two phrases, "the Lord has laid on Him the iniquity of us all".
I gave my back to those who strike, and my cheeks to those who pull out the beard; I hid not my face from disgrace and spitting.

(Isaiah 50:6)
He was despised and rejected by men; a man of sorrows, and acquainted with grief; and as one from whom men hide their faces he was despised, and we esteemed him not.

Surely he has borne our griefs and carried our sorrows; yet we esteemed him stricken, smitten by God, and afflicted. But he was pierced for our transgressions; he was crushed for our iniquities; upon him was the chastisement that brought us peace, and with his wounds we are healed. All we like sheep have gone astray; we have turned—every one—to his own way; and the LORD has laid on him the iniquity of us all.

(Isaiah 53:3–6)
All who see me mock me; they make mouths at me; they wag their heads; "He trusts in the LORD; let him deliver him; let him rescue him, for he delights in him!"

(Psalm 22:7,8)
Reproaches have broken my heart, so that I am in despair. I looked for pity, but there was none, and for comforters, but I found none.

(Psalm 69:20)
"Is it nothing to you, all you who pass by? Look and see if there is any sorrow like my sorrow, which was brought upon me, which the LORD inflicted on the day of his fierce anger.

(Lamentations 1:12)
By oppression and judgment he was taken away; and as for his generation, who considered that he was cut off out of the land of the living, stricken for the transgression of my people?

(Isaiah 53:8)
His Resurrection
An essential doctrine of Christian orthodoxy is the bodily resurrection of our Lord Jesus Christ. He was raised from the grave on the third day, was seen of His disciples, and proclaimed His kingdom advance and victory.
For you will not abandon my soul to Sheol, or let your holy one see corruption.

(Psalm 16:10)
Lift up your heads, O gates! And be lifted up, O ancient doors, that the King of glory may come in. Who is this King of glory? The LORD, strong and mighty, the LORD, mighty in battle! Lift up your heads, O gates! And lift them up, O ancient doors, that the King of glory may come in. Who is this King of glory? The LORD of hosts, he is the King of glory! Selah

(Psalm 24:7–10)
His Ascension
When His work was accomplished on earth, our Lord ascended into heaven and was seated at the right hand of God the Father where he reigns over all creation. There are none outside of His dominion, and He is undeniably sovereign.
For to which of the angels did God ever say,

"You are my Son, today I have begotten you"?

Or again,

"I will be to him a father, and he shall be to me a son"?

And again, when he brings the firstborn into the world, he says,

"Let all God's angels worship him."

(Hebrews 1:5,6)
You ascended on high, leading a host of captives in your train and receiving gifts among men, even among the rebellious, that the LORD God may dwell there.

(Psalm 68:18)
His Kingdom Advance
The beauty of the gospel is the advance of the Kingdom of God on earth. For over 6,000 years the powers of darkness have fought against the powers of light — the City of Man has raised itself against the City of God. But such attacks on Christ's Kingdom are futile. For our God reigns, He has redeemed His people, and His gospel is proclaimed in all the earth. His final victory is sure.
The Lord gives the word; the women who announce the news are a great host:

(Psalm 68:11)
How beautiful upon the mountains are the feet of him who brings good news, who publishes peace, who brings good news of happiness, who publishes salvation, who says to Zion, "Your God reigns."… Break forth together into singing, you waste places of Jerusalem, for the LORD has comforted his people; he has redeemed Jerusalem.

(Isaiah 52:7,9)
But I ask, have they not heard? Indeed they have, for

"Their voice has gone out to all the earth, and their words to the ends of the world."

(Romans 10:18)
His Final Victory
This great hope of final victory is rooted not in man or any of his plans, but solely in the Lord's will and sovereign purpose. While mighty men of the earth may exult themselves before our God and cry against Christ's Church, the Lord laughs at their attempts of autonomy. It is fruitless. His name is proclaimed by the voice of great multitudes crying out "The Lord our God the Almighty reigns" and he shall reign forever and ever!
Why do the nations rage and the peoples plot in vain? The kings of the earth set themselves, and the rulers take counsel together, against the LORD and against his Anointed, saying, "Let us burst their bonds apart and cast away their cords from us."

He who sits in the heavens laughs; the Lord holds them in derision.…

You shall break them with a rod of iron and dash them in pieces like a potter's vessel."

(Psalm 2:1–4,9)
Then I heard what seemed to be the voice of a great multitude, like the roar of many waters and like the sound of mighty peals of thunder, crying out,

"Hallelujah! For the Lord our God the Almighty reigns.

(Revelation 19:6)
Then the seventh angel blew his trumpet, and there were loud voices in heaven, saying, "The kingdom of the world has become the kingdom of our Lord and of his Christ, and he shall reign forever and ever."

(Revelation 11:15)
On his robe and on his thigh he has a name written, King of kings and Lord of lords.

(Revelation 19:16)
His Accomplished Salvation
Our true and resting hope is that God is faithful, He will perform what He has promised, and His victory is sure. While our faith is weak, His grace is strong; Our sins are dire, but His forgiveness is full; Our charity is small, His love is vast.
For I know that my Redeemer lives, and at the last he will stand upon the earth. And after my skin has been thus destroyed, yet in my flesh I shall see God,

(Job 19:25,26)
But in fact Christ has been raised from the dead, the firstfruits of those who have fallen asleep. For as by a man came death, by a man has come also the resurrection of the dead. For as in Adam all die, so also in Christ shall all be made alive.…

Behold! I tell you a mystery. We shall not all sleep, but we shall all be changed, in a moment, in the twinkling of an eye, at the last trumpet. For the trumpet will sound, and the dead will be raised imperishable, and we shall be changed. For this perishable body must put on the imperishable, and this mortal body must put on immortality. When the perishable puts on the imperishable, and the mortal puts on immortality, then shall come to pass the saying that is written:

"Death is swallowed up in victory." "O death, where is your victory? O death, where is your sting?"

The sting of death is sin, and the power of sin is the law. But thanks be to God, who gives us the victory through our Lord Jesus Christ.

(1 Corinthians 15:20–22,51–57)
What then shall we say to these things? If God is for us, who can be against us?… Who shall bring any charge against God's elect? It is God who justifies. Who is to condemn? Christ Jesus is the one who died—more than that, who was raised—who is at the right hand of God, who indeed is interceding for us.

(Romans 8:31,31,34)
saying with a loud voice,

"Worthy is the Lamb who was slain, to receive power and wealth and wisdom and might and honor and glory and blessing!"

And I heard every creature in heaven and on earth and under the earth and in the sea, and all that is in them, saying,

"To him who sits on the throne and to the Lamb be blessing and honor and glory and might forever and ever!"

(Revelation 5:12,13)